About Us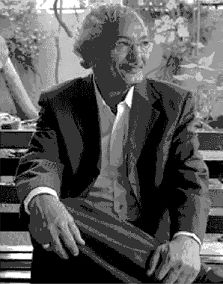 Mr. Devjibhai Makwana is a Visionary Businessman with a courageous heart and a strong sense of business. He possesses the ability to lead the company towards the heights which people dream of. Mr. Devjibhai Makwana being renowned business personality has a great sense of business tactics.

A 69 year young man, the Godfather, Mr Devjibhai & his family owns and operates 19 companies with total annual turnover of 327 Crores which is involved in a wide range of different domains - textile, shipbreaking, travel, to name a few. He is having experience of more than 50 year.

Mr. Devjibhai Makwana had incorporated this company with vision to provide a quality product which can lead towards consistent growth in the wealth of the investors. With a view to achieve the vision of the company Mr. Devjibhai Makwana has been devoting his quality time for the management of the affairs of the company since its incorporation. Mr. Devjibhai Makwana is the core strategist for the company. He has been guiding the development of company since its incorporation. He is the visionary and a teacher to the current management being his third generation.

NAGIN MAKWANA, PARTNER
Mr. Nagin Makwana is a Master of Business Administration with core subject of Finance. After completing his studies he joined this business. He has a rich experience in business management from financial view point. He has been designated as Managing Director of the company.. He has been successfully leading the company towards the achievement of the vision of his father.

Besides being the partner of the company he has been devoting his quality time for the management of the company.

COMPANIES, FIRMS, PROPRIETORSHIPS WHICH IS OWNED AND OPERATED BY MAKWANAS
Infinix Trips Private Limited
Macfil Industries
Suraj Filaments Private Limited
Vera Industries
Shiv Synthetics
Suresh ShipBreaking Private Limited
Straps India
Sunil ShipBreaking Private Limited
Vera Nets Private Limited
Olive Industries
Suraj Industries
Variofil Fiber
SeaVenus Synthetics
Variofil Industries
Techpack Solutions
Amit Industries
Suraj MultiFilament
Sainath Enterprise
Olive Fiber

Our NGO Kynd Foundation works for women empowerment & is engaged in various social causes. Kynd Foundation's mission is to create free housing for the underprivileged, to donate please visit KyndFoundation.in

Please visit the links below to know more -
StrapsIndia.com SurajFilaments.com SujlonRopes.com KyndFoundation.in

KEY ACHIEVEMENTS
Devjibhai Makwana got featured in OutLook Magazine's May 2011 Edition for exceeding annual turnover of INR 300 Crores.
We launched Vera Synthetic Limited's IPO in April 2018, it was subscribed 3.5 times. 1,335,000 equity shares of the face value of ₹10 aggregating up to ₹5.34 Crores. The Company is currently listed on National Stock Exchange - Emerge Platform with Market Capital of 66.13 Crores.
Vera Synthetic Limited got featured in CNBC Awaaz on 25th May 2019 for exceptional Business Performance.
Makwanas got featured in the book "Threads of Success" by Milind Khandekar.
Story of Makwanas got featured in the book "Dalit Enterprise" April 2018 Edition.
| | |
| --- | --- |
| Name of Company Founder | Mr. Nagin Makwana |
| Nature of Business | Manufacturer, Exporter & Supplier |
| Year of Establishment | 2017 |
| Number of Employees | 300 |
| Annual Turnover | Rs. 50 Crore Approx. |
| Market Covered | Globally |
| GST No | 24AAEFO9994M1ZE |